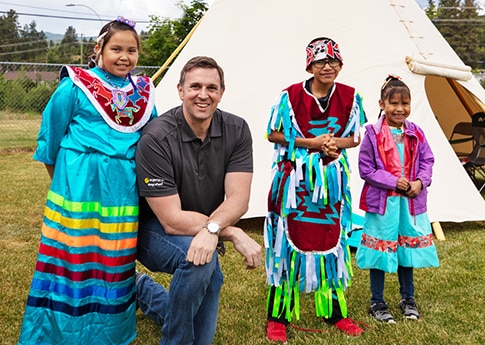 Our values
Our values are the foundation of everything we do. We are: safe, customer centric, collaborative, respectful and progressive. Safety always comes first. We value our customers above all else. We work collaboratively with customers, businesses, communities, governments and Indigenous Peoples. We're respectful and always seek better ways.
Our culture
We're all drawn to places where we can be our true selves. An inclusive, caring culture, with an eye to the future, is what we're all about.
We offer many ways for employees to give back to communities and to what's in their hearts while being part of the push for a lower-carbon BC. Our employees come from an array of backgrounds and experiences. They bring our values to life. An inclusive workforce means we promote innovative thinking and value our employees' perspectives.