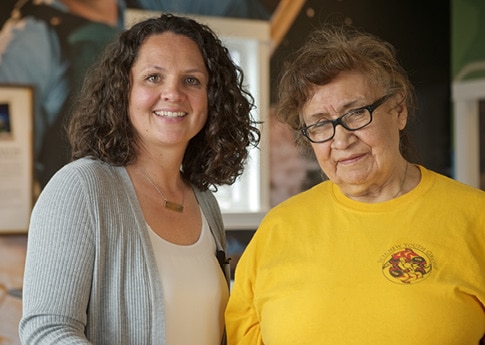 Carmen Driechel, FortisBC with Elder, Isabelle Charles, from Cowichan Tribes at the Sc'ianew First Nation in 2019
Our values
Our values are the foundation of everything we do. We are:
safe
customer centric
collaborative
respectful
progressive
Safety always comes first. We value our customers above all else. We work collaboratively with customers, businesses, communities, governments and Indigenous Peoples. We're respectful and always seek better ways.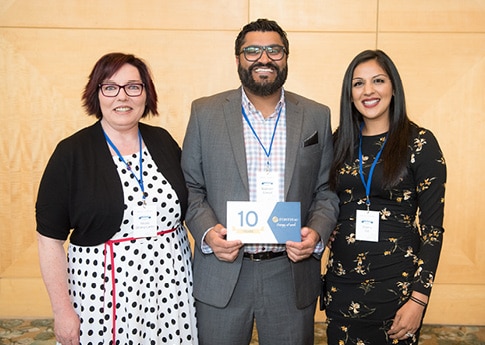 Our culture
We're all drawn to places where we can be our true selves. An inclusive, respectful culture, with an eye to the future, is what we're about. Our employees have diverse backgrounds and experiences, bringing our values to life. Many enjoy long-standing careers of 10, 20 and even 30 years and more!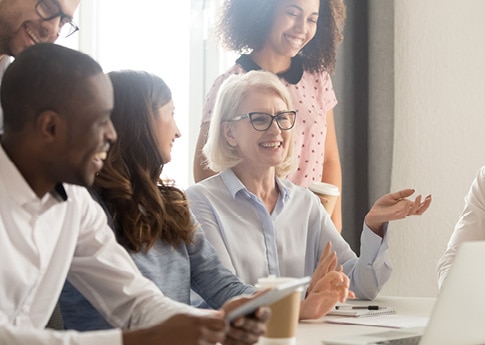 Making connections
Our employees thrive on making connections at work. We're here to support your generous spirit with lots of volunteer and giving opportunities near and dear to your heart (including a 50 per cent donation match to a charity of your choice). Want to connect with your colleagues about something important to you? We have a variety of clubs, committees and teams, including the Indigenous Employee Circle and our Innovation and Sustainability Ambassadors.